I subscribe to National Geographic emails and recommend them!
----- Forwarded message ----
From:
National Geographic
<ng@email.nationalgeographic.com>
Date: Thu, Apr 2, 2020, 11:58 AM
Subject: ANIMALS: Joe Exotic and The Tiger King's big question
To:
| | |
| --- | --- |
| | Thursday, April 3, 2020 |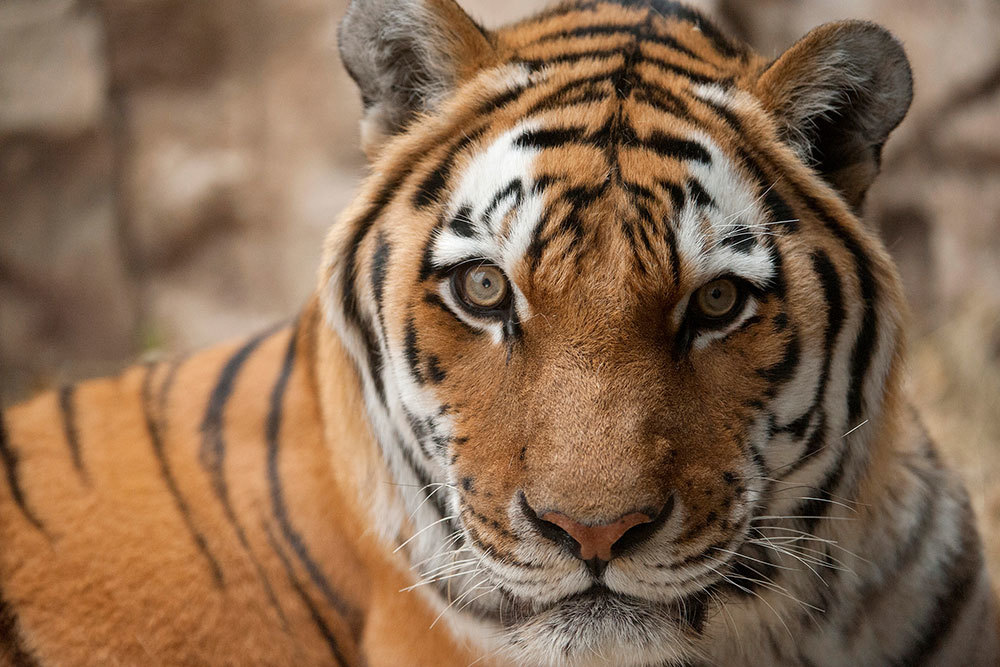 PHOTOGRAPH BY JOEL SARTORE, NAT GEO IMAGE COLLECTION
By Rachael Bale, ANIMALS Executive Editor

By now, many of you have heard of Joe Exotic, the eccentric former owner of a large tiger breeding and cub-petting business. Maybe you read about him in our December feature about captive tiger ownership in the U.S., or maybe you've watched Netflix's recent miniseries, Tiger King. In January, he was sentenced to 22 years in prison for plotting to kill a tiger sanctuary owner and activist, for killing five of his tigers, and for selling or trying to sell tigers illegally across state lines.
(Above, an endangered Siberian tiger at Omaha's respected Henry Doorly Zoo).

Many of us at Nat Geo have followed Joe Exotic, whose real name is Joseph Maldonado-Passage, and some of his counterparts around the country for many years. Most of these private big-cat breeders will tell you they're helping shore up tiger populations.

This is not conservation. Nor is it good animal care. (Below, a tiger skull found by authorities and used as evidence in Joe Exotic's trial)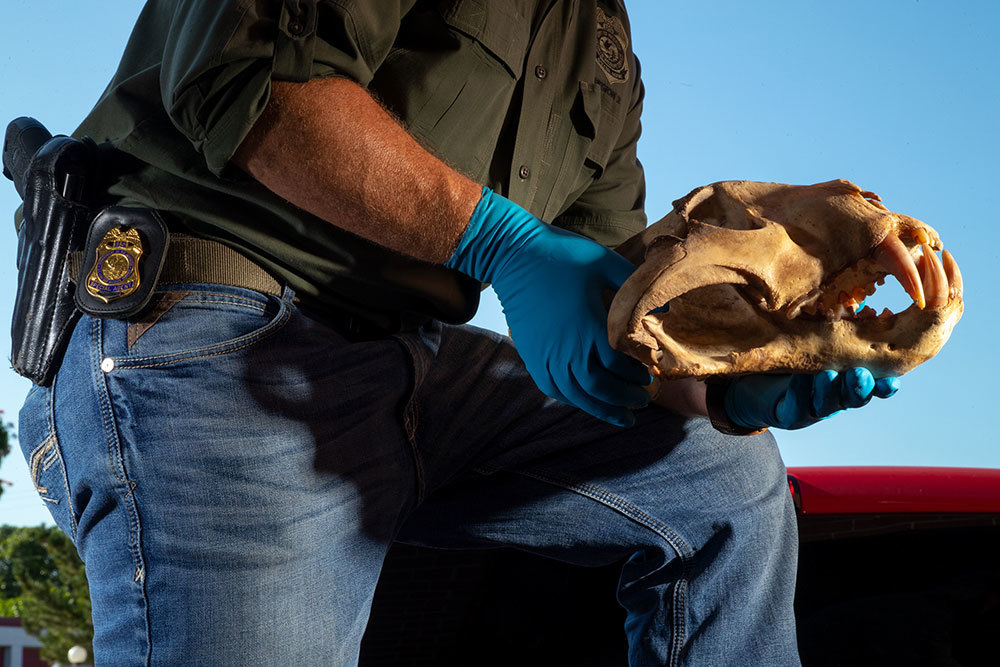 PHOTOGRAPH BY STEVE WINTER, NATIONAL GEOGRAPHIC
Tiger King is mainly about Joe Exotic and his hatred of Carole Baskin, who runs an accredited, nonprofit sanctuary in Florida called Big Cat Rescue. Sometimes buried amid the drama of the show are serious issues about private tiger ownership, cub-petting, and animal welfare. I totally get how you could walk away not understanding why scientists and wildlife advocates criticize places like Joe's and respect places like Carole's. If you want to learn more about what you may have missed about tigers in Tiger King, we've got an explainer for you here.

Do you get this newsletter daily? If not, sign up here or forward to a friend.
YOUR INSTAGRAM PHOTO OF THE DAY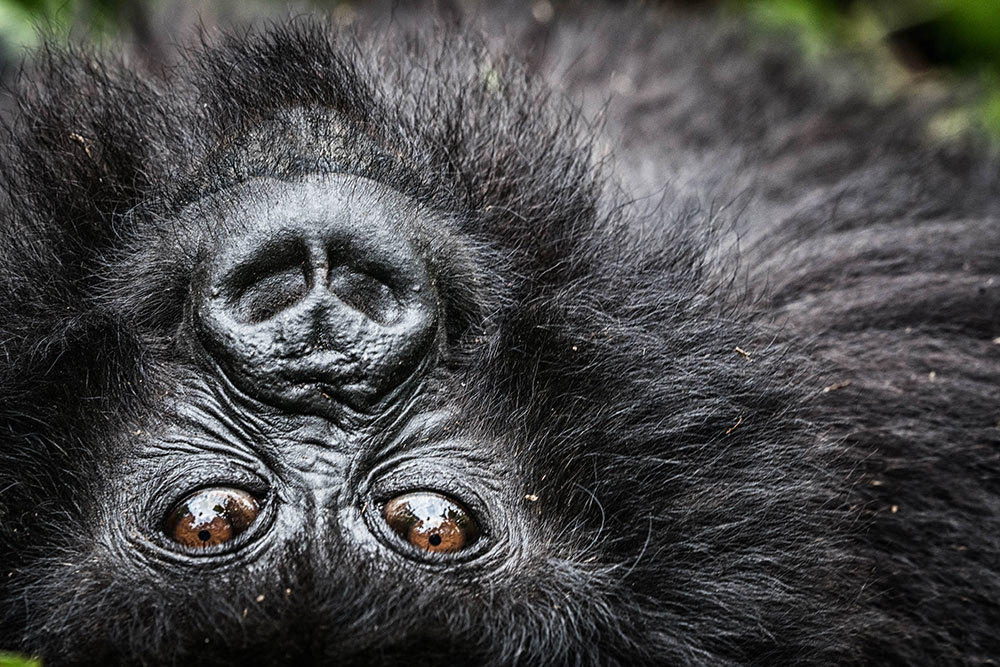 PHOTOGRAPH BY CRISTINA MITTERMEIER,
@MITTY
No, you're upside down: Visitors to Volcanoes National Park in Rwanda often have to hike for miles up the steep, slippery slopes of a mountain in hopes of finding a family of mountain gorillas. "Our first day was a disaster," writes photographer Cristina Mittermeier, since the gorillas were hiding. On her last day, however, the guide suddenly signaled for quiet. "He spotted a group of these beautiful animals resting ahead," Mittermeier says. Then, wonder: "I loved watching this young gorilla peek at me as it laid on the forest floor." Note: All four subspecies of gorillas in the world are endangered or critically endangered.

Are you one of our 133 million Instagram followers? (If not, follow us now.)
Smooth. Sleek. Gentle. Meek: Ball pythons, which live primarily in West and central Africa, are believed to be the most popular pet snake in North America and Europe. From 1997 to 2018, more than 3.6 million ball pythons were exported legally from West Africa. But new research raises questions about how little we know about them in the wild and whether the exports are sustainable. Last week, some scientists and activists called for the trade to be reduced or suspended, Rachael Bale says.

Carriage horses: The death of one of the 200 horses that pull carriages in New York City has reinvigorated bitter debate about the business, Nat Geo's Natasha Daly reports. Activists say that modern city streets are no place for horses and claim rampant abuse but offer little proof. People in the industry say drivers and owners love and properly care for their horses. The black-and-white views on each side suggest there's little room for compromise. The horse's death on Feb. 29 preceded the industry's temporary shutdown during the coronavirus pandemic.

Where is the food? Elephants eat up to 440 pounds of food a day. Elephant-keepers in Thailand, home to 4,000 captive elephants, say they do not have the money to feed them now that the tourists are gone, the BBC reports. The elephants risk being sold to zoos and returning to work in the illicit logging business. "If there is no support forthcoming to keep them safe, these elephants, some of whom are pregnant, will either starve to death or may be put on to the streets to beg," says Lek Chailert, founder of the Save Elephant Foundation.

On a brighter note: Several threatened species, such as the grizzly bear and a squirrel-size monkey, are poised for a comeback, thanks to conservation efforts. "Habitat preservation, anti-poaching efforts, and advances in captive-breeding programs can offer a lifeline to the most endangered members of the biosphere," Nina Strochlic writes in the latest National Geographic magazine. Subscribers can read the article here.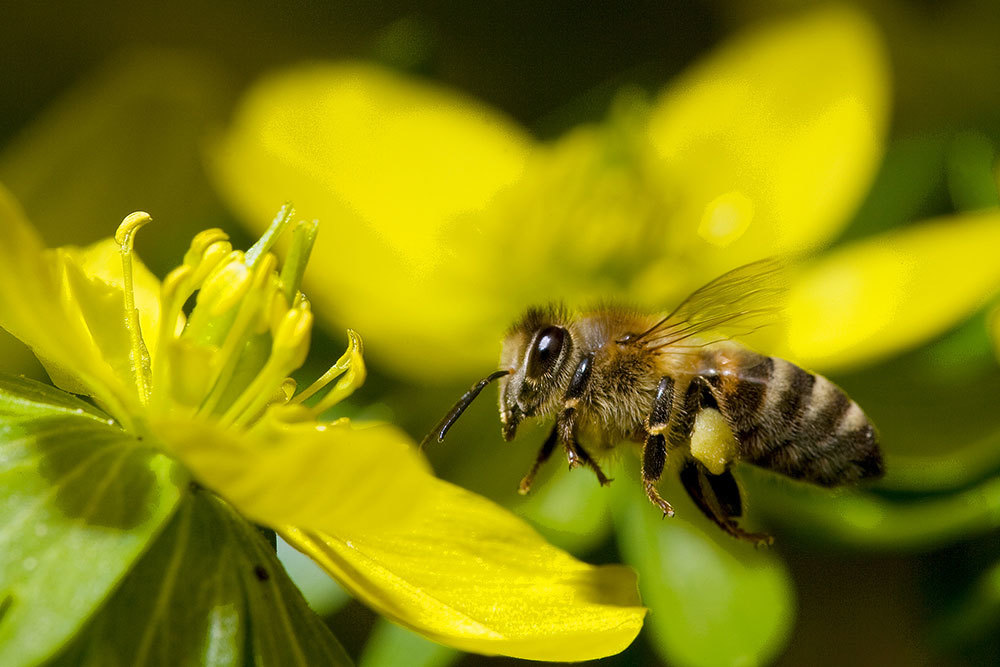 PHOTOGRAPH BY JOE PETERSBURGER, NAT GEO IMAGE COLLECTION

Thomas D. Seeley
Cornell professor and longtime honeybee researcher
DID A FRIEND FORWARD THIS TO YOU?
On Friday, Whitney Johnson covers the latest in photography news. If you're not a subscriber, sign up here to also get Debra Adams Simmons on history, George Stone on travel, and Victoria Jaggard on science.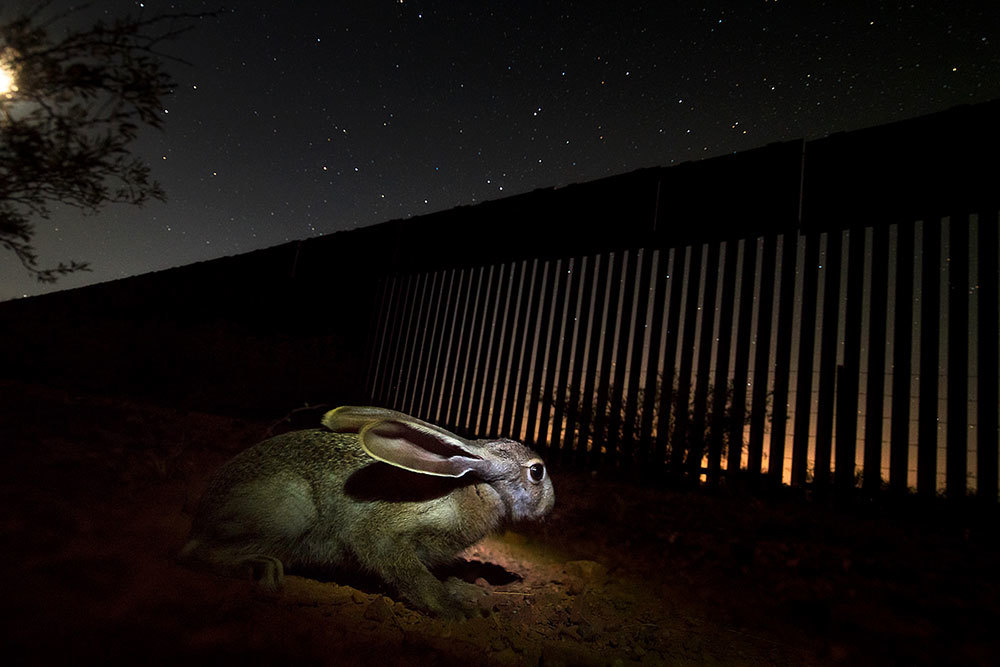 PHOTOGRAPH BY ALEJANDRO PRIETO
Corridors cut: The Sky Islands region of southern Arizona and New Mexico is home to hundreds of species found nowhere else in the U.S., including jaguars, colorful birds called elegant trogons, and lowland burrowing tree frogs. (Pictured, a hare—important prey for the jaguars—at the border wall near the San Pedro River). Jaguars are among the animals whose migration corridor to Mexico is being cut off with the construction of the border wall. Nat Geo's Douglas Main writes that wall construction is moving ahead amid the nation's focus on fighting the coronavirus pandemic.
This newsletter has been curated and edited by David Beard, with photo selections by Eslah Attar. Have an idea or a link? We'd love to hear from you at
david.beard@natgeo.com
. Thanks for reading.